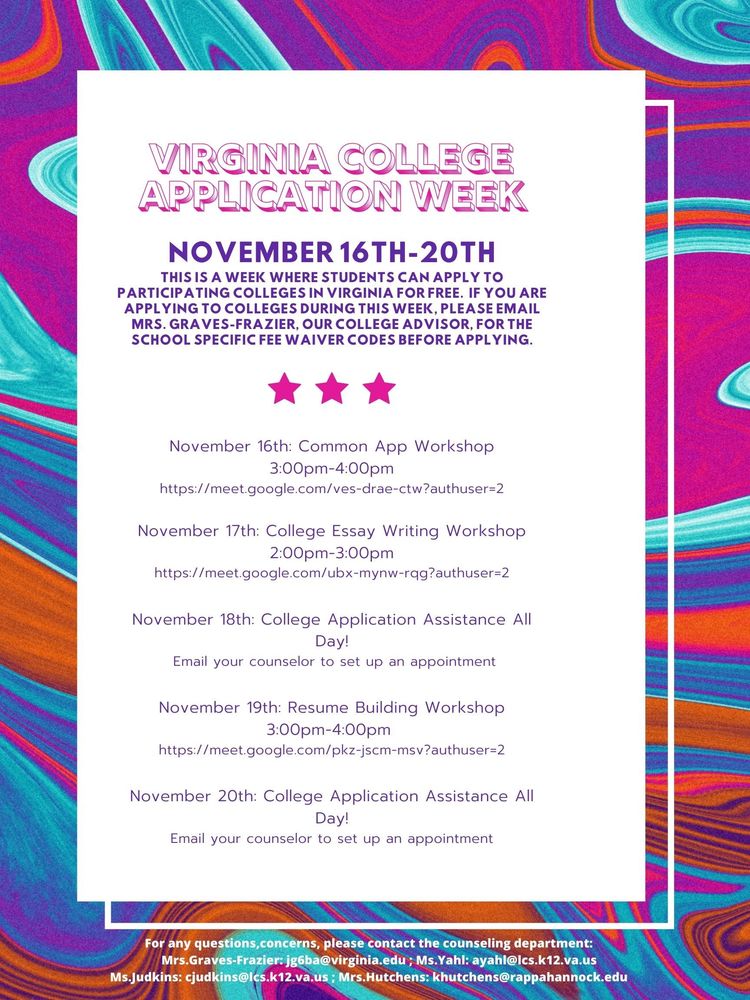 LHS to Recognize Virginia College Application Week
Lancaster County Public Schools
Friday, November 13, 2020
The week of November 16th is Virginia College Application week. This is a week where students can apply to participating colleges in Virginia for free. If you are applying to colleges during this week, please email Mrs. Graves-Frazier, our college advisor, for the school specific fee waiver codes before applying.
The counseling department will be hosting events throughout the week and will be available by appointment to provide assistance with applications via Google Meet.
The dates, times, and links to access these events can be found at the LHS Counseling Updates page. If LHS students have any questions about this process, please contact your guidance counselor.