EDIT MAIN
Lancaster High School Counseling & Announcements
---
Our school has a GRASP Advisor to support students and families through the college financial aid process, including completing the FAFSA and searching for scholarships. Our GRASP Advisor is Sharon Mallory. Ms. Mallory can be reached by calling the school counseling office for appointments; you may also reach her directly via email at lancaster@grasp4va.org. Virtual appointments are available!
---
LHS Virtual Senior Night
Join at the link here.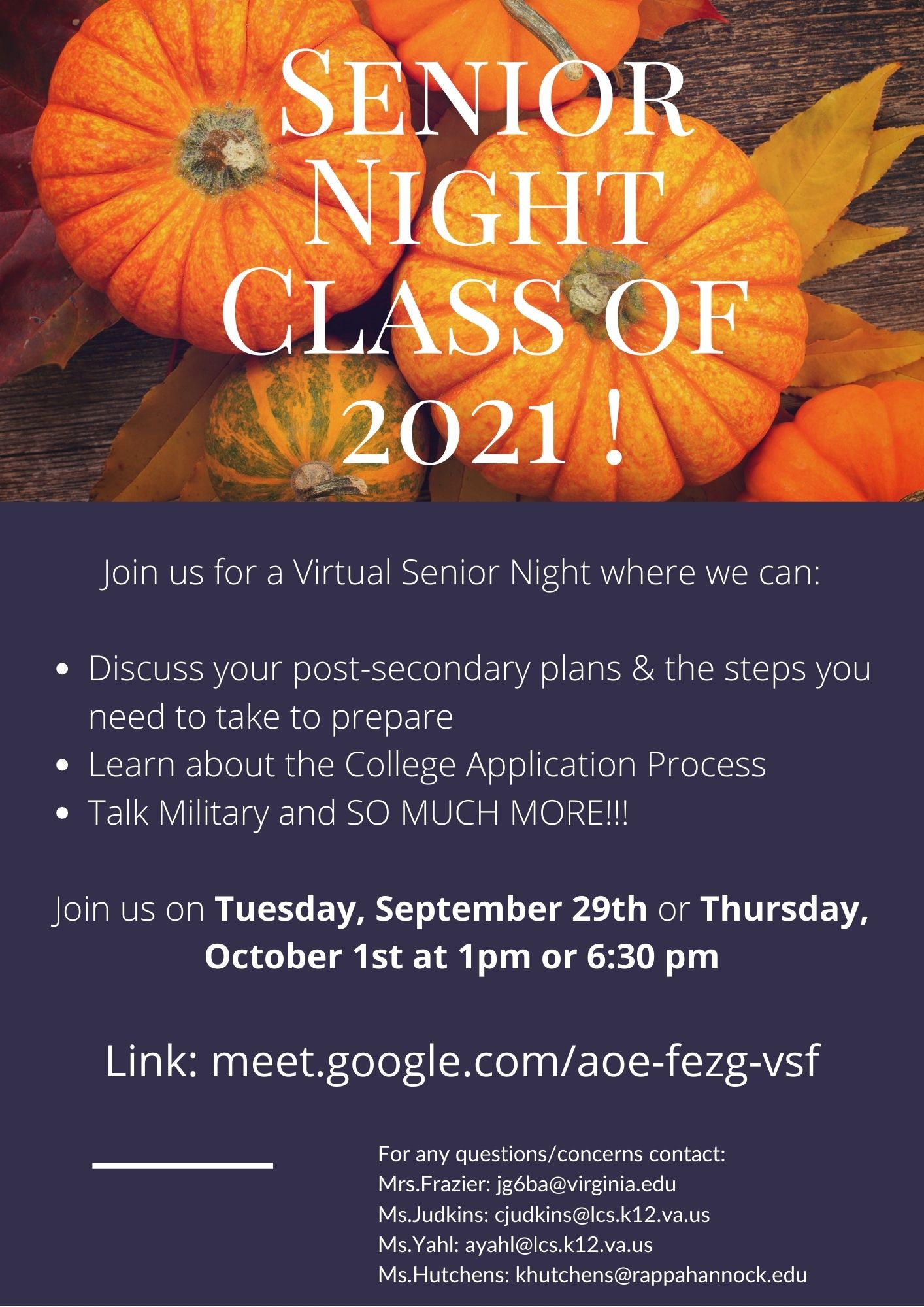 ---
Upcoming Counseling Events