235 School St, Kilmarnock, VA 22482
804-462-5100 ext 5103
23-24 Registration Information
If you missed our Registration dates, please feel free to call the Early Childhood Education Center (804-462-5100 ext 5103) to schedule an appointment to register your child, or stop by the ECEC on School Street between 9 am and 2 pm Monday-Friday. You will need the following documents to get an application for your child:
Original birth certificate

Parent/guardian photo ID

Proof of residency in Lancaster County

Proof of income
If you have questions about these papers, please see the back of the 23-24 Registration Information postcard.
Our mission is to establish a Public-Private partnership to provide an inclusive quality education center for our children prior to entering kindergarten. It is the goal of LCPS and NN YMCA to serve as many students in Lancaster County through a collaborative 3 & 4 year old program. Working together, we will utilize shared resources to provide quality early intervention and instruction. Our center will include a diverse group of children learning through a holistic approach.
Drop Off & Pick Up Locations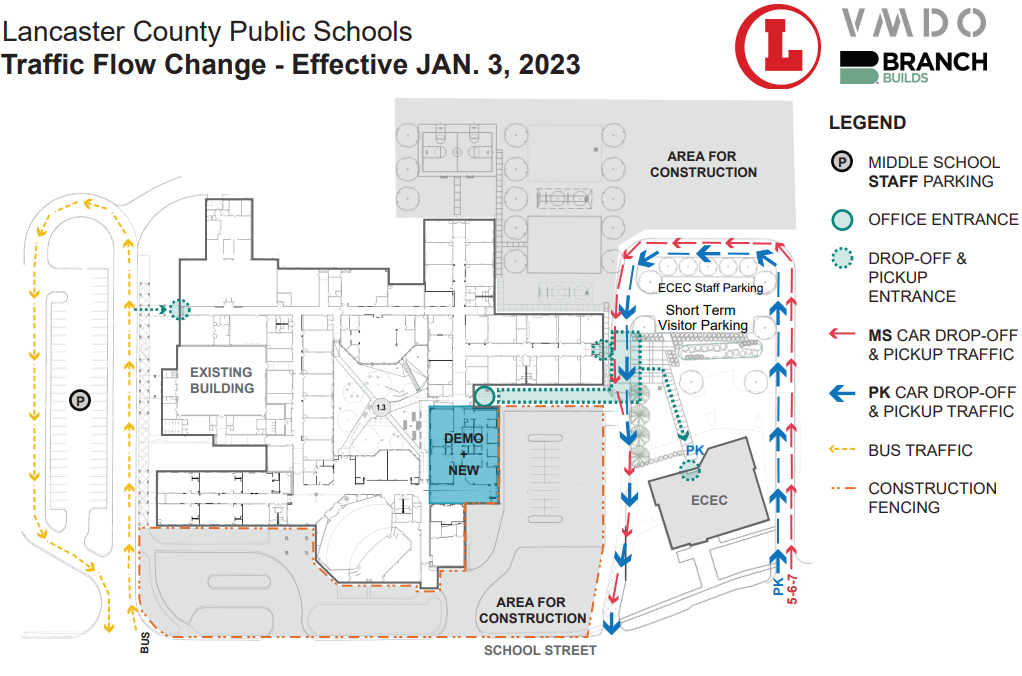 With the current construction project and the opening of the Early Childhood Education Center, we have a new location for the Student Drop Off/Pick Up for Pre School students and grades 5-7. This will be starting on January 3rd. Please see the map for more details.
YMCA Before and After School Information