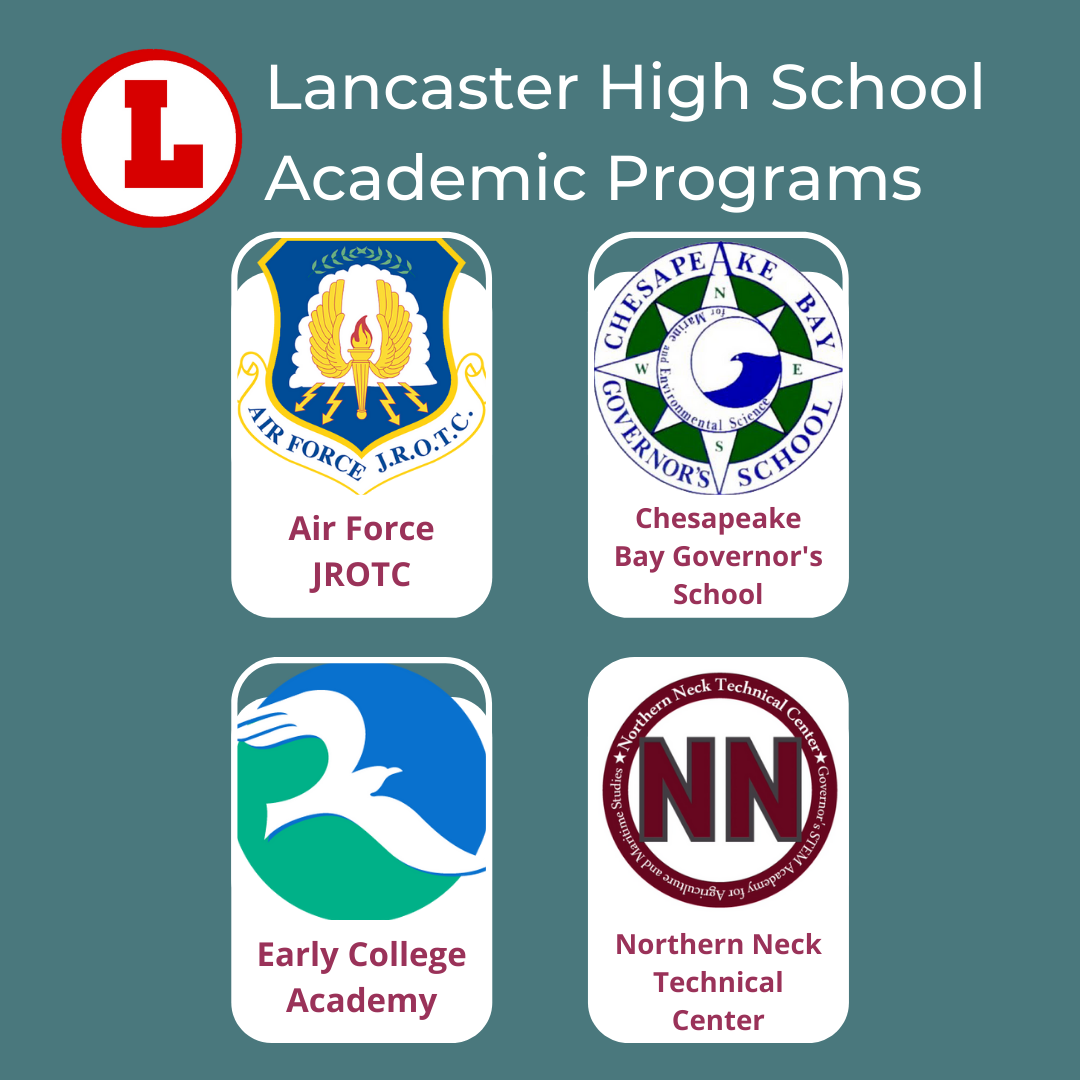 Lancaster High School offers many opportunities for meeting Virginia's graduation requirements. Careful planning of your high school program will ensure your success in meeting all of these requirements. You are encouraged to work with your parents and school counselors in developing a school career plan. This plan has the potential to guide your path during these critical high school years.
It is our goal that your experience at Lancaster High School will provide a solid foundation for your life endeavors. We encourage you to take advantage of the resources available to you and strive for excellence. There are no limits to what you can achieve.
Click to learn more about each program!