EDIT MAIN
Virtual Tutoring Available
Need Tutoring?
Live online tutoring available daily for LCPS students in math, English/reading, history & science.
We have certified teachers available to help ALL K-12 Lancaster students. Students can access them Monday - Thursday from 6:00pm - 7:00pm through their Canvas courses.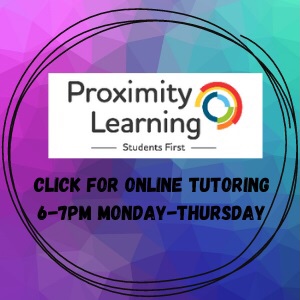 Look for the Proximity Learning button above in any of your Canvas courses - click on it and find the links to connect with a tutor.
Need help with an assignment, material from class, or just have a quick question about what you are learning? You can connect with a tutor for any question you may have about what you are learning.
---
Need Help?
Chromebooks, hotspots/internet, & student email accounts:
Kevin Bean, Director of Technology - kbean@lcs.k12.va.us - 804.462.5100 ext. 4420
Chris Henley, Technical Support Services - chenley@lcs.k12.va.us - 804.462.5100 ext. 4423
PowerSchool Login:
LPS Registrar - Calvinette Betts - 804.462.5100 ext. 3045
LMS Registrar - Brenda Pittman - 804.462.5100 ext. 2010
LHS Registrar - Gail Palmer - 804.462.5100 ext. 4013
---
---
---
---
Important Links
| | | | |
| --- | --- | --- | --- |
| Student Gmail Account | Student Canvas Portal | Parent Canvas Portal | Powerschool |
| | | | |
---